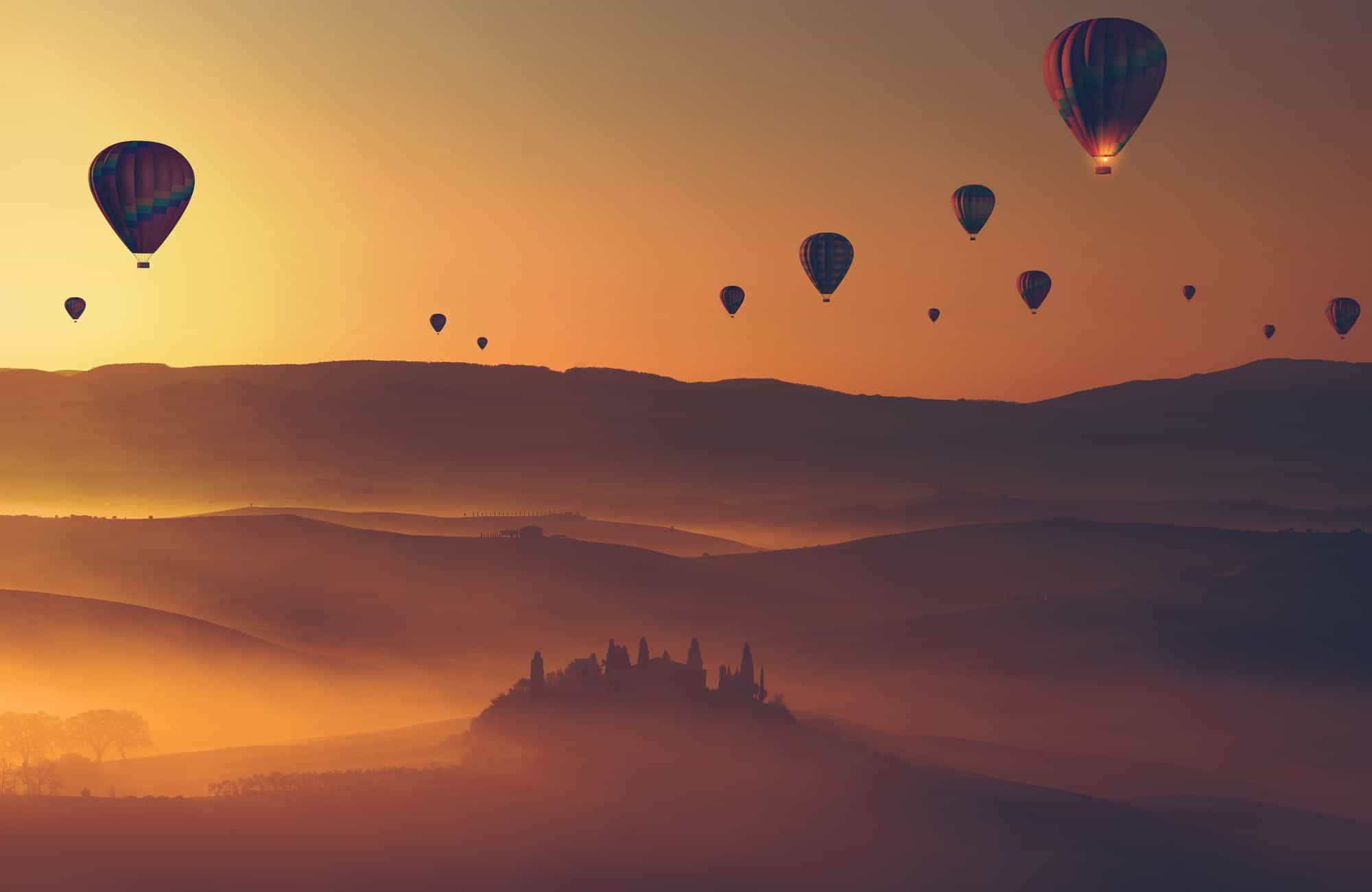 Hot Air Balloon ride over Chianti vineyards
Your clients will touch the clouds in a romantic hot air balloon ride over the rolling hills of the Florence countryside. After meeting their guide in their hotel lobby, they will take a private driver transfer to the outskirts of the city to meet the hot air balloon pilot. Once in the basket, they will silently ascend and fly for about 1 hour from a 900 to 3000 feet ascent. During that experience, the guide will tell tales about the Tuscan countryside, famous for its rolling hills and Cypress trees. At the end of your flight, the hot air balloon staff will be waiting with a glass of local red Chianti in hand.
Your journey with SONO Travel Club starts here, access our private collection in Italy.