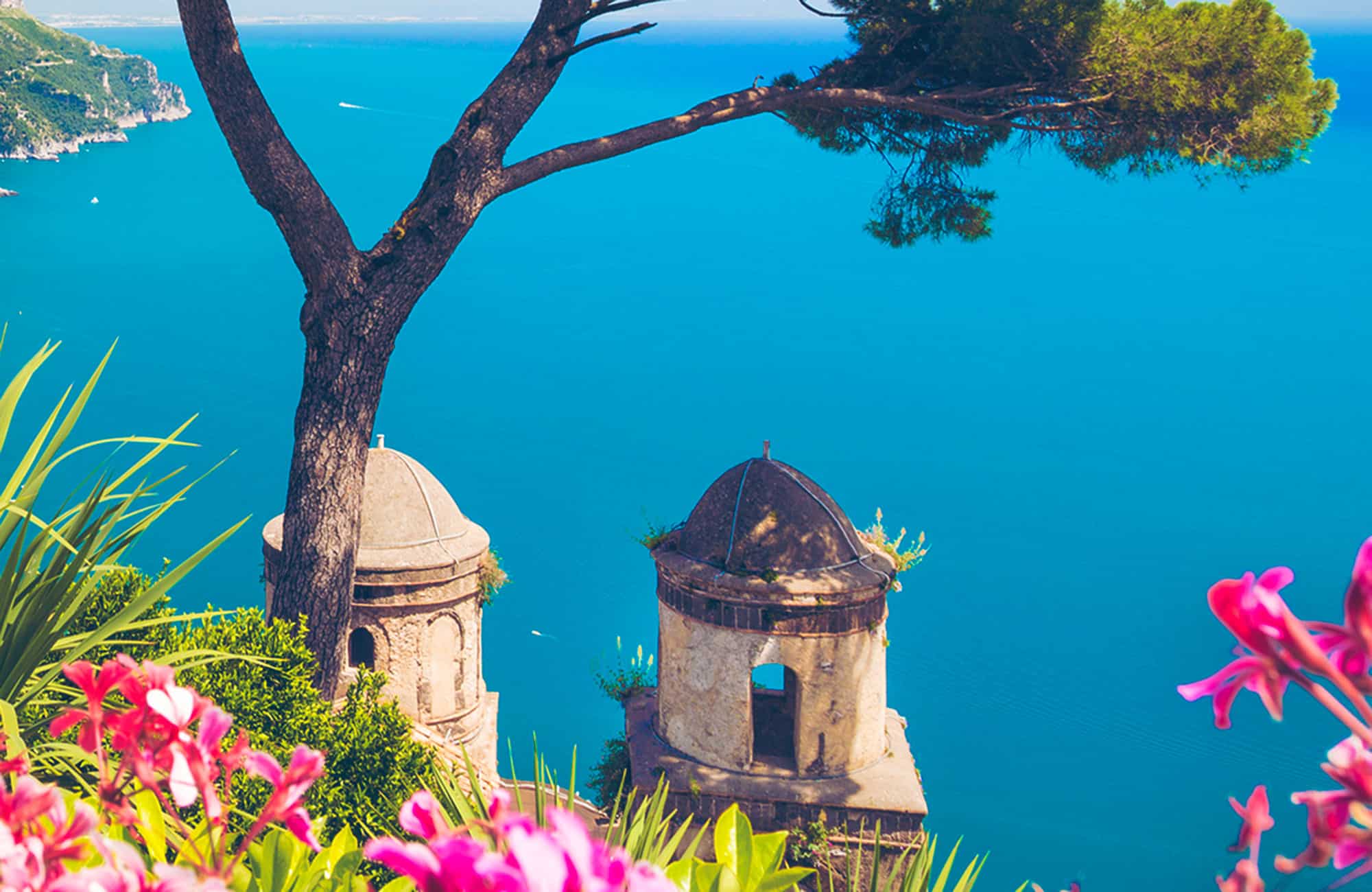 Ravello Experiences: Ravello Music Festival
Ravello, with its gorgeous square and the Duomo, guardian of the most beautiful views of the coast, is the heart of art and culture. Quiet and relaxing village where you can enjoy strolls through the alleys animated by numerous craft stores and local pottery. Suggestive is the path that leads us to Villa Cimbrone, fantastic place, mix of different styles, archaeological finds and gardens with rare botanical species, statues, fountains and paths that culminate at the belvedere, the "Terrace of infinity" defined among the most beautiful views in the world. We will walk to the discovery of enchanted places such as the towers of Villa Rufolo, and the Cathedral and its staircase in the beautiful Piazza del Vescovado, the central place of daily life of the country. There we will relax with an excellent aperitif before visiting Villa Rufolo, a beautiful villa in Arab-Norman style, one of the jewels of art that have made Ravello and the Amalfi Coast famous in the world. The enchanting cloister and the fairy-tale gardens overlooking the sea are home to important events such as the Ravello festival, which takes place in the summer with a wide range of piano concerts, chamber music and large orchestral performances. The evening will be concluded, before reaching Sorrento, with one of the performances of the Ravello Festival which takes place in July and August. Theater of one of the most important events in Italy in the field of music and that is repeated every year for over 60 years. Series of classical music concerts of considerable prestige, as well as Jazz or folk music. The scenery is among the most evocative of the coast since the sites are the overhanging gardens of Villa Rufolo and the auditorium Oscar Niemeyer.
Your journey with SONO Travel Club starts here, access our private collection in Italy.